This small town with a population of approximately 5,317 residents have self named their town TTUN "Title town up North" for their successful high school sports teams. Racking up an amazing 37 Team State Titles.
13 Baseball
10 Girls Volleyball
5 Boys Basketball
3 Boys Track and Field
2 Boys Wrestling
2 Girls Track and Field
1 Softball
1 Girls Basketball
Eaton has much more to offer in this small town located just 5.65 miles north of Greeley and 19 miles east of Fort Collins. Eaton is home to a convenient grocery store named Heritage Market. They also boost 3 coffee shops and several restaurants. Pamper yourself at one of the local salons.
Enjoy the Newer Eaton Area Community Center with a walking rack around the weight room. Relax in the lazy river or dare to go down the water slide.
Local Housing Update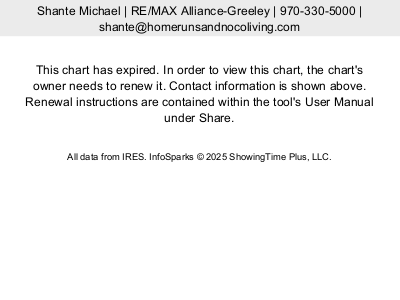 July 2002 Median Sales price $438,000 (*Source: IRES MLS)